Webinar Recap: Why More Leads Isn't Always Better
January 3, 2019 | Elizabeth Rivelli
---
Happy 2019, fellow marketers! From all of us at SnapApp, we hope you enjoyed a holiday season full of food, laughter, and most importantly, fun. And now, another January is upon us, which means it's time to put down the eggnog and get back to business.

Today, we're talking about something that we're all focused on right now—providing sales with high-quality leads to kickstart 2019 revenue and generating momentum for Q1. Talk about a gift that keeps on giving.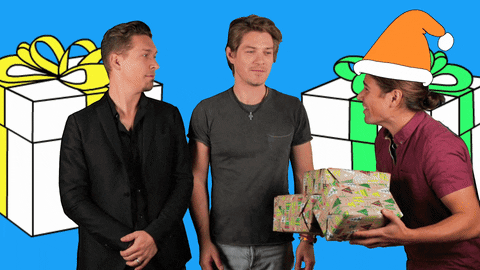 During this time of year, prospects are shopping for new products and solutions that will set themselves up for success over the next 12 months. In fact, 40 percent of marketing professionals have bonuses that are directly tied to the number of leads they bring to sales.

When it Comes to Leads, Quality Over Quantity

But if there's one thing we've learned, it's that more leads is not necessarily better, and neither is more marketing. Better marketing is better, and you'll get better leads as a result. And while that might result in a smaller number of leads, those prospects are going to be higher quality, further down the funnel, and easier to convert.

Here's where interactive content comes in—to help you get better leads and to up your marketing game overall. Interactive content creates a value exchange with your audience, so you're not only engaging with them, but also learning about the challenges they face in their jobs. With interactive content, your prospects are answering those critical questions that sales wants to know before their first conversation.

The best part? Every channel your organization has is an opportunity for leads to self-qualify, whether it's on your blog, through a webinar, or even at an event booth. Instead of wasting the content your team spent time and money to make, why not use it to create those interactive experiences that prospects want and your sales team needs?

Example: Bottom Line Technologies

Example time. Bottom Line Technologies created the, "7 Ways AP Automation Can Pay for Itself" interactive eBook that really feels like more of an assessment. It prompts readers with questions that allow them to see if the content is right for them, and lets them understand if Bottom Line's solutions can help their organization reach certain goals or overcome challenges.

In this example, the lead form is several pages into the eBook, and includes fields for an email address and country, as well as an opt-in button and a skip button. Here's where interactive content can self-qualify leads for you: readers who probably aren't high-quality leads will likely hit that skip button, versus filling in their information and choosing to opt-in for further communication from the company.

Are you ready to get started? Check out our recent webinar to learn how you can transform your static PDFs into interactive content to qualify quality leads faster.
---
Leave A Comment